PRODUCTS
Surface Painting Supplier
Logic Manufacturing Sdn Bhd is a company specializing in the development of surface finishing, surface painting and electromagnet products. Through our years of business in this industry, our company has been producing various innovative surface finishing products for our customers who are from various industries with the aim to meet their needs of such products and services.
As a surface finishing supplier, our company has a team of professional employees who are highly knowledgeable and skilled in designing and producing products for surface finishing. Each product development is closely monitored as to ensure the quality of the final product. We are stringent in our quality control and only use quality components and materials in the assembly of our products.
Logic Manufacturing Sdn Bhd is on our full force to expand our distribution network in order to supply our products to reach more customers in various industries. We aim to become the pioneer of surface finishing supplier who provides products and services beyond the par level.
Heaters & Heat Exchangers
Metal Heaters / In-line Heaters / Quartz Heaters

PTFE Heaters/Temperature Controllers/Tytan Water Heater

Pumps & Filtration Systems
Pumps

Filtration Systems

Filter Chambers

Filter Media

Anodes
Soluble Anodes

Insoluble Anodes

Chemical (Cleaners/ Solvents/ Strippers/ Additives)

Titanium Fabrication
PE Rectifiers & Power Stations
Pulse Rectifier

DC Rectifier

Power Supply Cabinet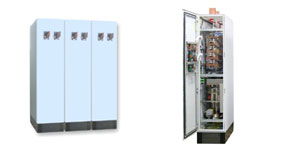 AH Meter